Six Tips to Make Chat Perform
Statistically, consumers like live chat. Of those who have actually used it, 94 percent of them prefer chat to any other form of communication including email or telephone*. There are some tips you can use to make chat perform for you in the best possible way.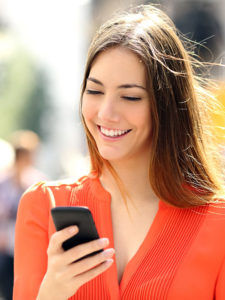 Be sure your visitors are greeted warmly. A chat can begin with small talk, the same way as if the consumer walked right into your office to talk to your receptionist. Questions or statements like, "Welcome to our office. How is your day so far." or "How is your Friday?" If the customer response is negative, an appropriate compassionate follow-up statement can go a long way in establishing rapport. Something like, "Tell me what I can do to help," may turn an upset customer into a satisfied one.
Confirm that you understand the issue which is the reason for the website visit. This sometimes works best if you repeat back what they told you they need. For example, say "You say you need help with xyz. Did I understand you correctly?"
Avoid intimidating clients or potential clients. The timing between the time the client logs on to your site and the live chat box drops down may be crucial. If visitors are asked immediately if they want to chat, they may leave before spending any time at your site. They need just a little time to browse before confronted with the question, "Do you want to chat?" or "How can I help you today?"
Use a typing indicator. This lets customers know you are responding to them. It avoids having them staring at the screen wondering if their question is being answered.
Immediately respond to a chat request. If users have to wait for their chat request to be answered, it defeats one purpose of chat: To provide a speedy response to consumers concerns.
Review transcripts from live chats. Evaluate what works and what doesn't. Review conversations and provide feedback to your chat agents.
QualifiedChat Agents engage website visitors 24-7 with a team of well-trained, talented chat agents equipped with world-class tools, supervision, support and procedures.
*eDigitalResearch – Customer Service Benchmark Study